Year I
Fundamentals of Culinary Operations & Work Immersion  | 7 months
Paid Internship | 4 months
Certificate in Culinary Arts – Cook
Year II
Business in the Culinary Operations | 7 months
Paid Internship | 4 months
Diploma in Culinary Arts – Chef
Year III
Strategic Culinary Business Management
Dissertation | 9 months
BA (Hons) Culinary Business Management
Duration: 3 years (6 academic semesters + work immersion + 2 industry placements)
Intakes: October
Accreditation: Ministry of Labor and Social Protection, Manchester Metropolitan University
Internships: 2 mandatory internships, minimum 4 months each
Year I
Fundamentals of Culinary Operations & Work Immersion
(7 months)
Paid Internship
(4 months)
Certificate in Culinary Arts – Cook
Year II
Business in the Culinary Operations
(7 months)
Diploma in Culinary Arts – Chef
Year III
Paid Internship
(12 months)
Year IV
Strategic Culinary Business Management and Dissertation
(9 months)
BA (Hons) Culinary Business Management
Duration: 4 years (6 academic semesters + work immersion + 2 industry placements)
Intakes: October
Accreditation: Ministry of Labor and Social Protection, Manchester Metropolitan University
Internships: 2 mandatory internships, 1st placement – minimum 4 months and 2nd placement – 12 months
campus
On-site classes have resumed since 2021
Since September 2021, all our efforts in creating a safe learning environment have paid off - by having more than 70% of students and staff members vaccinated, we are now able to see each other again, on campus. And we are continuously fighting for what we BELIEVE in!
Here are some important aspects we care about when it comes to the new academic planning during the COVID-19 situation (learn more):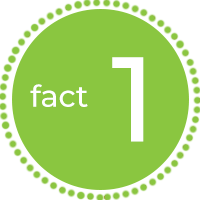 We believe in human interaction
Technology is great, but nothing can replace the relationships you build by meeting and talking face to face to each another. We all miss the feeling of coming to the academy and seeing it full of people roaming around the halls. Technology will remain a key support element in the education process, but this time, we will use it together, in a co-learning space, where pen and paper is a thing of the past.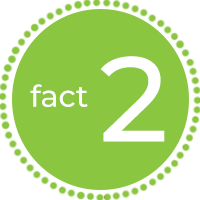 We believe in science
One of the most important things we can offer you is safety. Aside from taking all the sanitary measures needed, the majority of our staff members are already vaccinated and the others will soon be. As Bill Nye said - "Science is the key to our future, and if you don't believe in science, then you're holding everybody back.". We do not only encourage students to get vaccinated, but we have a designated staff member who can help them schedule an appointment.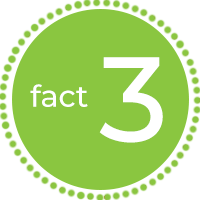 We believe in hospitality
During the past year, we have worked with our industry partners to find ways in which we can help them recover, while also finding diverse, quality opportunities for our students. We are here for them, as much as we are here for our students. Everyone needs this to happen: employers, students and schools alike. We are all in this industry together!
upgrade
Upgrade your resume
Gain the competitive edge upon graduation by adding to your resume a prestigious British degree and up to 16 months of work experience.
Culinary skills and business knowledge are built on four theoretical pillars in the curriculum design:
Start with the basic concepts and get more advanced as you progress – from simple culinary techniques and safety practices to menu engineering, innovation and design.
Receive a competitive blend of knowledge and skills, fit for aspiring future managers and entrepreneurs – from management and leadership to logistics, sales and marketing.
Become a complete professional by learning how businesses work and how to make them profitable – from business principles to finances and applied mathematics.
Gain all the benefits that are associated with graduating from a reputable international institution – from developing your language skills to research and writing your dissertation.
Our career oriented education helps you gain a competitive advantage over your peers by gaining the knowledge and skills needed to excel in this industry and be perceived as a competent young professional, invaluable to any company.
counselling
Academic counselling
Receive step-by-step guidance in relation to your academic progress from your year tutor and program coordinator for a smooth, clear and well-structured educational experience.
Where and how will you learn?
Here is why our teaching methods are different:
INTERNATIONAL LECTURERS & EXPERTS
PRACTICAL TRAINING SESSIONS
Develop and fine-tune your culinary skills through our well-structured and supervised in-school practical training sessions.
MODERN & WELL-EQUIPPED KITCHENS
Train your practical skills and experiment in our state-of-the-art kitchens, the best training culinary facilities in Romania.
english
Become international
Enhance your English knowledge and validate your achievement by acquiring an international English certificate.