pursue
Follow your passion
Start your career in what is quickly becoming one of the most valuable, diverse and respected industries, globally – the culinary industry.
While many culinary school graduates may dream of achieving the coveted head chef role at a three Michelin starred-restaurant, the odds are, honestly, against them.
Statistically speaking, you have a better chance of being struck by lightning – twice.
But that doesn't mean you can't have a successful career. Many talented chefs have a long career doing what they love and getting paid well to do it. And if you don't want to cook all day, there are plenty of alternatives, with new career fields being defined every day.
A healthy career is built by education, practice, having discipline, perseverance and by climbing all the steps!
Depending on each student's dream career and where they see themselves working, the steps of the ladder can change.
It can take up to 10 years for a junior student to build a career as an Executive Chef, as you can see in our illustrated Career Ladder.
opportunities
Career opportunities
Bridge the gap between theory and and practice with our career-oriented curriculum.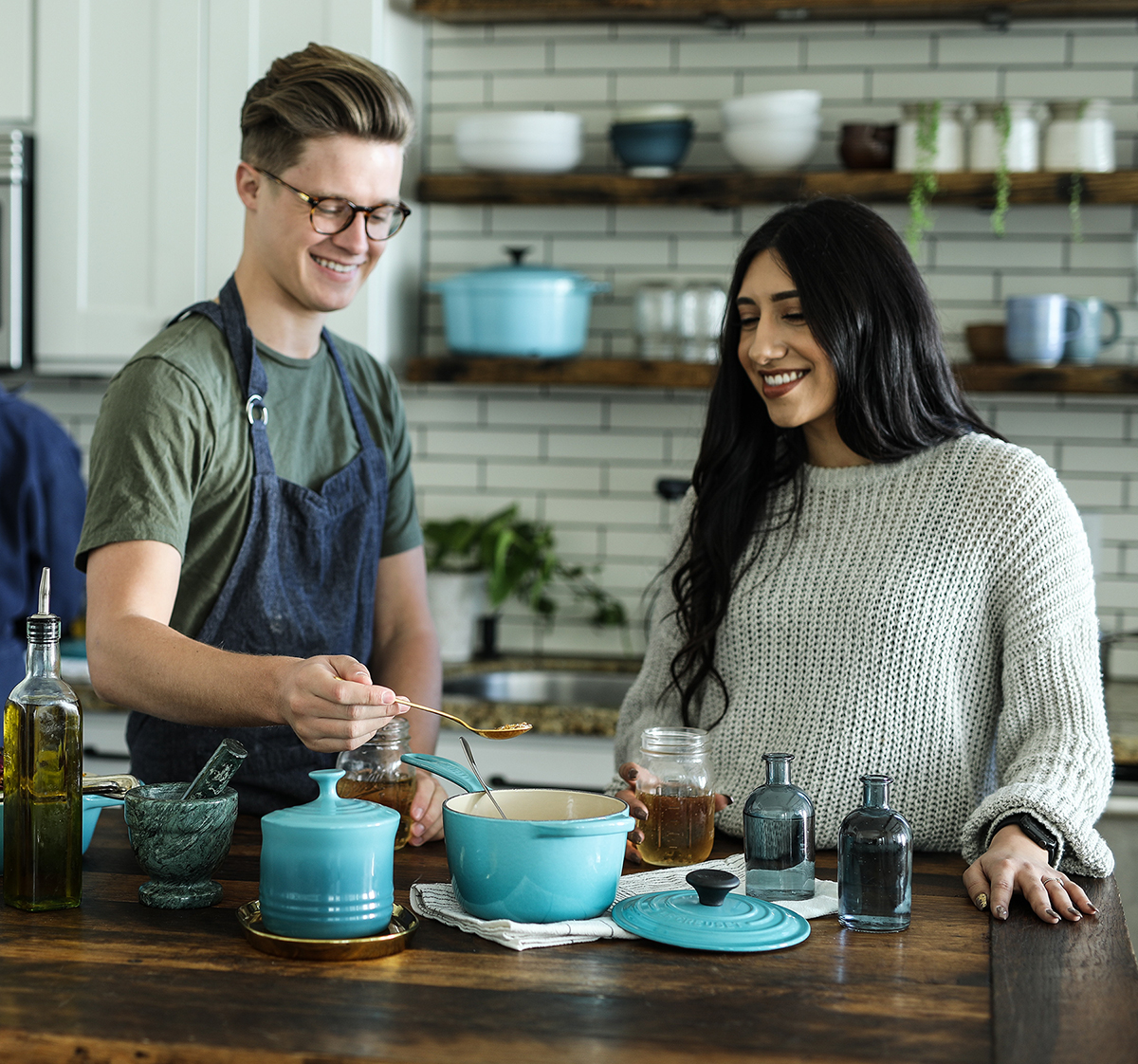 Some of the most usual career options for fresh graduates of a culinary programme are working in cafeterias as cooks, chefs or attendants. Aside from these, there are many catering businesses, bakeries and cake shops out there.
Perhaps becoming a butcher or working with charcuterie might spark your interest. There is a constant demand for bread, cheese especially in farms that have their own customers or supply other culinary businesses with fresh products.
Moving away from food, there are many opportunities in the bar area or as a wine steward - learning all about regions where wine is made, grapes, vintages and processes.
At the core of it all, the standard positions in the culinary industry are the classic restaurant positions, starting from prep cooks, line cooks and pastry chefs - all the way up to the rank of sous chef, executive chef, maybe even owner or manager - all depending on experience, education and resources.
Employment opportunities are in abundance and throughout the world. Our specialized staff in the Career Office helps students make the appropriate career choices during internships and helps alumni find after-graduation jobs.
Are you looking for culinary opportunities?
Here are some of the traditional culinary opportunities available for our students and graduates:
Tasks include meat processing for restaurants or sale in supermarkets, quality control line management in ready-made meals, processed goods production, product / recipe development and recipe standardization.
They usually choose to perfect their delicious craft in various patisseries, bakeries, cakeshops, sweet shops up to fine-dining restaurants, hotels, large catering companies and other baking environments.
You can work in hotel and restaurant kitchens, fast food kitchens, private / wedding / events catering , catering in restaurants, hospitals, private companies or even industrial / governmental environments.
Aside from leading and managing people, processes and resources, they usually engage in advanced forms of product development, recipe development recipe standardization – reflecting their extensive culinary experience.
Are you looking for business opportunities?
Here are some opportunities for our business-oriented students and graduates:
Owns or is a managing partner in a culinary business.
Works with restaurants, hotels or tourism businesses.
Can supervise basically any kitchen, anywhere.
Working within corporate companies.
Working for airline / cruise ship / rail companies.
Works for or owns a culinary consultancy business.
Are you looking for something more unique or non-traditional?
Here are some culinary career options that are off the beaten path:
If you have the financial resources needed to start a business in this industry, you can choose between being a private chef, a caterer or a specialised food truck vendor!
Become a culinary trendologist, researching and analysing consumer food trends and then offering consultancy and advice to restaurants on what to expect.
A forager is similar to a personal shopper in search of specific ingredients, constantly looking for new suppliers, vendors or farmers. 
If you believe you have great taste buds and like spicing things up a little, you might find yourself interested in taste testing and developing new flavours for various companies across the globe!
If you are passionate about this industry and have the fundamental knowledge of food businesses, but cannot find a good fit in an existing area, you might find success in defining your own niche market!
If you are looking for something out of the ordinary, you could become a brew master, food blogger / vlogger, food stylist, food photographer, cookbook writer, restaurant publicist, food / restaurant critic and so much more.
masters
Next level education
After the completion of the Bachelor of Arts Programme you can enroll in American Hotel Academy's Master of Science Programme in International Tourism and Hospitality Business Management!
Master's Concept