food industry
Food - A Global Perspective
Let's face it: without food, there is no life. People can grow their own foods at home and many do thanks to a homesteading type of lifestyle, but for the average person, they need to purchase foods that are grown by others commercially. Because of this need, there is a massive market for products and the food service industry will always be in existence.
Even though 2020 was hard on the hospitality industry, which includes the culinary industry, employers are sending a strong message of recovery. We are here to supply them with the talent they need.
culinary
The culinary world
Secure your future within a dynamic, well-paid, rewarding and respected line of work and benefit from the vast opportunities offered by the culinary industry.
Here are some facts about today's food industry:
Salaries in the food industry
Here is a list of occupations associated with culinary arts and the average salaries for each / year:
Euromonitor puts the global consumer food-service business – everything from cafés and fast-food chains to full-service restaurants, at $1.85 trillion. But with many restaurants operating on a cash basis, even in the U.S., the true value of this industry is hard to pin down.
Despite these difficulties in measuring the absolute size of the food business, nearly everyone agrees: this sector is growing at an astonishing pace. Clearly, there is a great need for professionals who have the expertise and business knowledge to identify, market, and develop profitable business enterprises in the food industry.
food industry
Food - A Romanian Perspective
There was a time, not long ago, when working in the kitchen stereotypically meant you had no other options in life – you were poor, and often you had no higher education. Being a cook was not considered worthy of respect or a dream-job. Being a cook or a chef was rather seen as a job in the back of the house, where you just needed to fulfill customers' desires, in Romania even less so - even though our country has strong culinary traditions.
However, with the appearance of cooking shows like 'The Flavours - 3 bucatari', 'Masterchef' or 'Chefi la Cutite', these perceptions started to change. When chefs like Florin Dumitrescu, Sorin Bontea and Catalin Scarlatescu first brought the notion of 'plating' in front of all Romania, preconceived ideas about what it means to be working in the culinary industry started to diminish.
In the past 10 years, the concept of chef was fully developed, with the transition from standard to unique, from traditional to international, from food to art. The position of chef nowadays not only commands respect, but comes with a sense of pride and even glamour because consumers now realize the hard work, passion and constant education needed to become one. Moreover, due to all the cooking shows, both in Romania and worldwide, more and more young people started to be passionate about gastronomy, food, culinary arts and related fields.
Of course, there will always be people who won't see things this way, but overall, things are starting to change. A new generation of amazing chefs and food passionates is on the rise!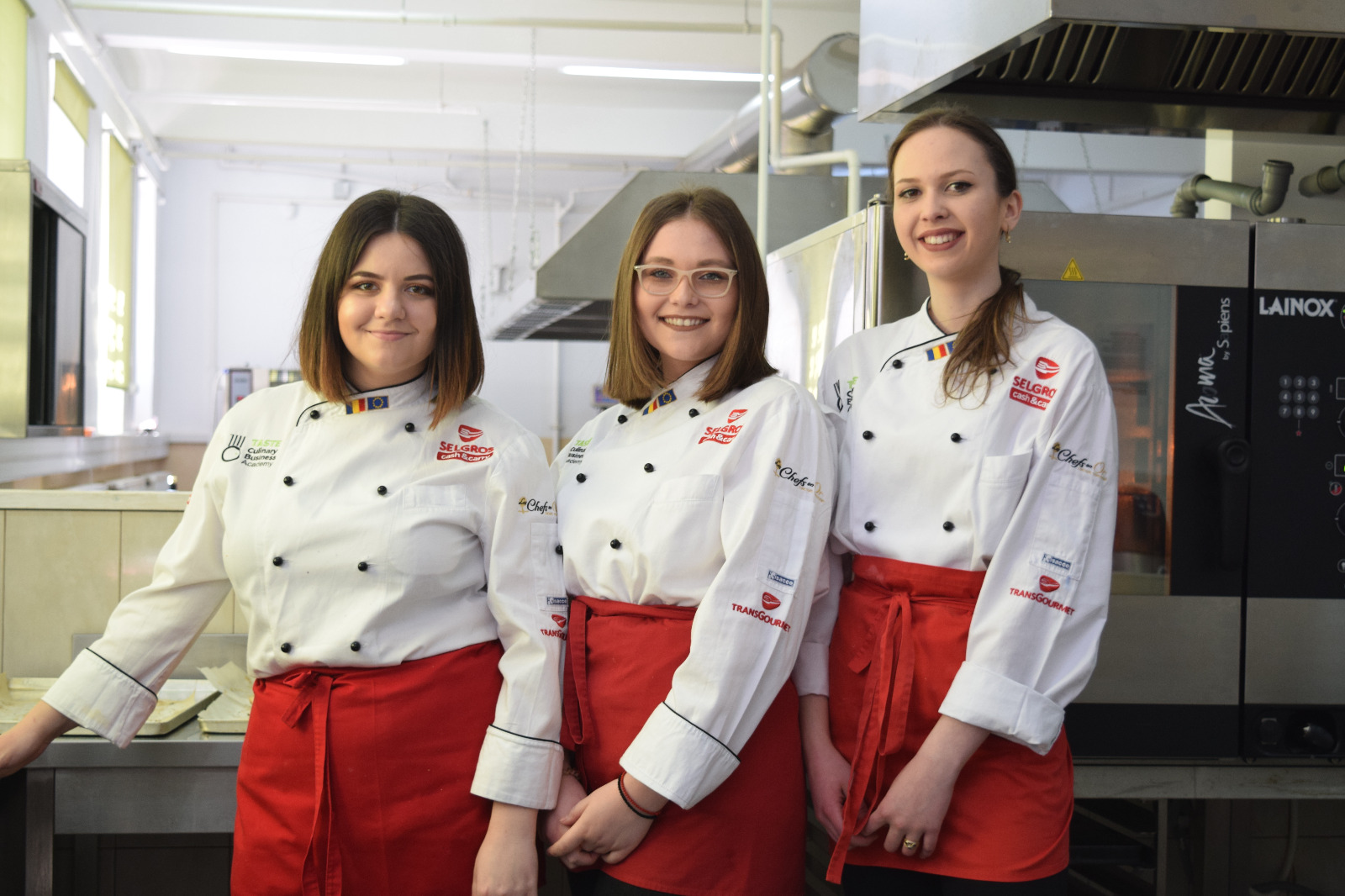 Times are changing. People are respecting Chefs more, you are not just a cook. It's an occupation like a Doctor or a Lawyer.
(Chef Shaun Allan Ferreira, Head Chef Instructor @TASTE Culinary Business Academy)
TASTE graduates will have both the knowledge and experience and they will be prepared to blend vital business management skills with their passion for food and enter a variety of management careers in the culinary business industry. Depending on their internship experience and preferences, they'll be able to choose from one or a combination of the following skill related careers:
✓ Restaurants
✓ Pastry Shops
✓ Hotels
✓ Airlines
✓ Business management or finance
✓ Communications, PR or marketing
✓ Entrepreneur or restaurant owner
✓ Food management or operations
✓ Product development
✓ Food production and management
✓ Self-branding / influencer / vlogger