TASTE Culinary Business Academy (TASTE) is an educational institution in Brasov that offers a British BA Degree program with focus on Culinary Business Management.
Inspired by our first academy specialized in International Hotel Management, we have created TASTE Culinary Business Academy, both in academic partnership with Manchester Metropolitan University, UK.
With more than a decade since its opening, American Hotel Academy has more than 90% of its graduates working within the hospitality world, and approximately 30% in managerial or supervisory positions.
However, many students wanted to pursue a career within the culinary industry. Following AHA's success, and learning from our past challenges, TASTE was born and is steadily catching up to its sister academy.
How did TASTE come to be?
Mrs. Anne Taylor, one of our Program Developers, explains the process behind creating TASTE Culinary Business Academy
excel
'Good enough' is not good enough anymore
Why TASTE?
Professional chefs in the industry are looking for educated workforce as you are reading this. According to Roche's doctoral thesis about 'The perceived value of formal culinary education and its relationship with industry success', formal culinary education is certainly worth the costs.
There are many successful chefs who didn't attend a famous culinary school, among which we can name Jamie Oliver, who graduated from Westminster-Kingsway College. However, that did not limit his potential, nor stopped him from excelling in this industry and become one of the most appreciated chefs out there.
Attending a prestigious culinary institution also comes with great expenses. To this we say "why do costs have to be such a burden for students?". At TASTE we instead choose to offer a top-quality educational package, that includes both up-to-date and applicable knowledge and a crucial practical component, with a vastly more affordable tuition than similar educational institutions around the world.
mission
Our mission
Our mission is to advance professionally - oriented education and applied skills training with an international perspective in a variety of culinary arts and food business disciplines that are not available at many traditional higher education institutions. We are committed to prepare our students to succeed in the global marketplace. This is achieved through blending academic rigor with professional training and cultural diversity awareness, while concentrating on the professional and personal growth of our students.
taste
Who owns TASTE?
TASTE Culinary Business Academy is part of AMERICAN EUROPEAN EDUCATION (AEE) which is a not for profit organization whose main goal is to advance professionally – oriented education and applied skills training in accordance to EU and US best practices and quality standards.
AEE has been founded in 2012 in Brasov, Romania and currently includes three schools: American Hotel Academy, TASTE Culinary Business Academy and Digital Hub Academy. All of them are located in Brasov, Romania.
the director
Director's Welcome
TASTE Culinary Business Academy has created a unique, challenging and inspirational educational environment that transforms each of our students' perspective on life and their career path.
Our culture is based on continuous learning, experiencing, creating and growing, blending academic rigor with practical training both on campus as well as at our hospitality partners.
Our students learn new things, open their minds to new ideas, grow independent, develop as persons and are very much aware that this experience will have an impact both on their personal and their professional lives.
As a community, we are determined to set you off on the first step of your hospitality career, supporting you every step of the way in exceeding your limits and performing at your highest potential.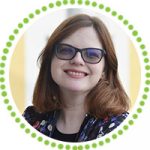 Welcome to TASTE Culinary Business Academy
partners
Strategic
Partners