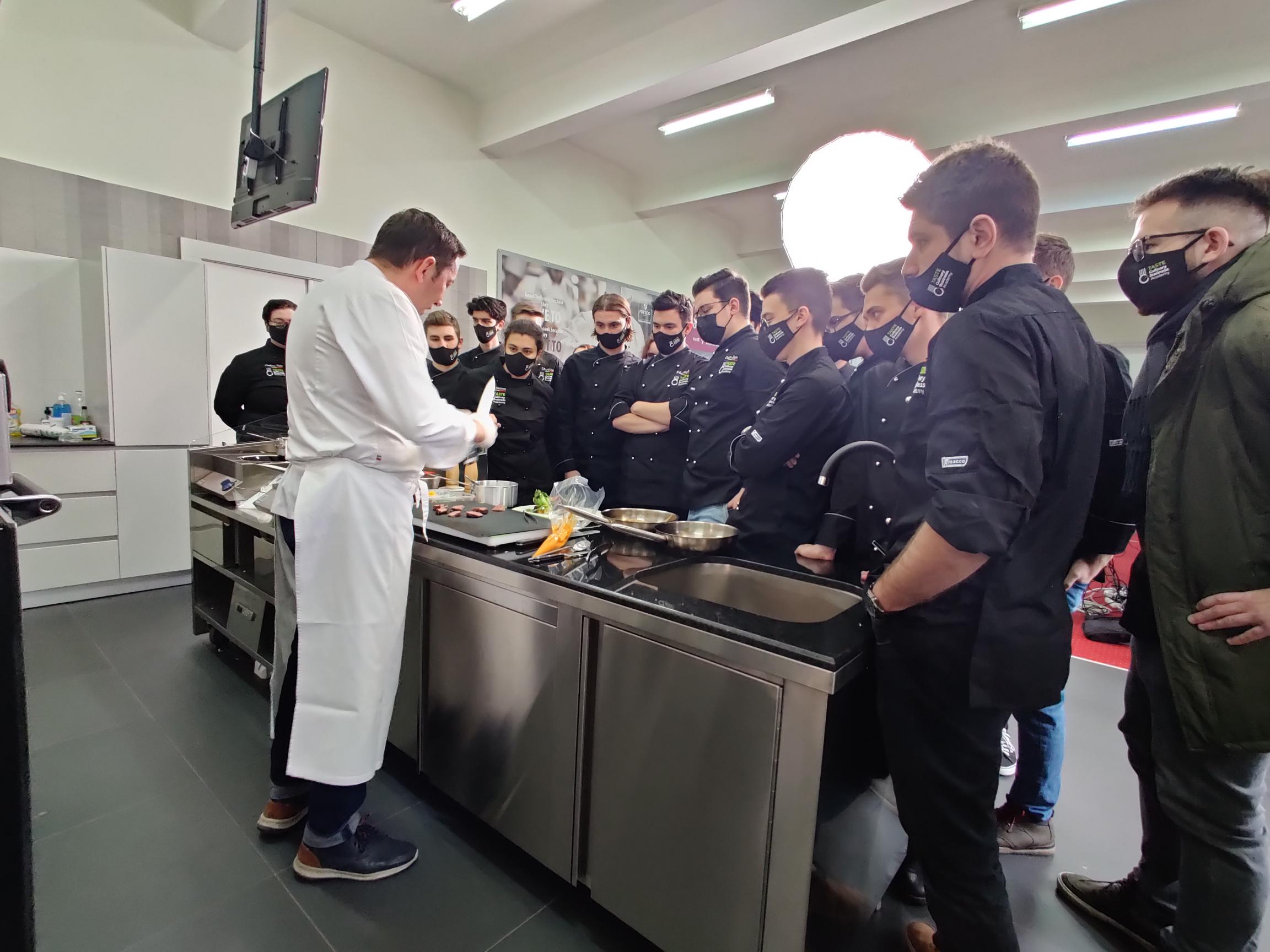 Culinary Management with TASTE – Webinar Recording and Photos
It's been almost a week since the webinar on Culinary Management. While we take a break from webinaring, here are a few photos, including this after-session where Chef Cezuar Munteanu did a short Q&A and revealed a few trade secrets.
Chef Cezar Munteanu showed confidence and openness to discussion from the get go, his multi-tasking skills on display as he efficiently and meticulously prepared his recipe while telling us about education, his career,  and the importance of studying for a higher education degree.
The event was also hosted on YouTube live, so here's the recoding if you'd like to steal some techniques you can spot in the video.