High School Graduates
First year applicants. Application process for EU nationals.
Transfer Applicants
Being transferred to a new institution is a very important step that can create some discomfort due to the new environment, colleagues and academic policy. We do our best to create a welcoming environment that should make you feel comfortable enough to perform well in class.
Appointment – in order to schedule your admission interview and English test please make an appointment by email or by phone with the Admissions Office.
The interview is intended to assess the personality and the candidates' potential to build a successful career in the food business industry.
Romanian nationals will take the interview in person at TASTE Culinary Business Academy.
International candidates will take the interview via Skype (video call).
The English test can be taken within the academy (practice test).
If the candidate holds one of the language certificates listed below, they are not required to take the English test:
TOEFL 79 IBT
IELTS 6.0 Academic
Cambridge Advanced – Grade C.
We look forward to meeting you!
We are sure that, here at TASTE Culinary Business Academy, you will feel like home among all the other students and faculty. You will be surprised to see how quickly you feel like belonging to our community. You started college elsewhere but you will receive the bachelor's degree from Manchester Metropolitan University, studying at TASTE Culinary Business Academy. You will make friends and build up memories for a lifetime. You will discover that you have the desire and the ability to do outstanding activities. Regardless the place you come from or you go to, you will always be a TASTE Culinary Business Academy graduate.
Admission Interview Tips
First impressions are very important. Keep in mind that judgments are made in the first 30 seconds of an introduction. Typically, people notice your clothing, face, hands and shoes immediately. If you take care of your appearance, the interviewer will assume that you will take care in your job. Business attire consists of a two-piece suit in a conservative color (black, gray, navy) with a dress skirt/blouse and matching-color or dark shoes/pumps with low or medium heels. Men should wear conservative ties. Business casual attire varies from one organization to another. It may mean a coordinated jacket and slacks/skirt and shirt/blouse, or khakis/slacks and a shirt/blouse. Tie is required for men.
Wear clothes in which you feel confident

Match your belt and shoe color

Remove body piercings and cover tattoos

Have fresh breath

Wear neutral hosiery with skirts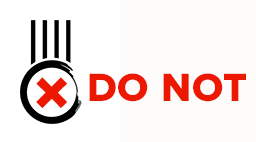 Smoke just before an interview

Wear revealing clothes

Wear white socks

Wear excessive make-up

Wear too much jewelry (i.e. more than two items)

Wear open-toed shoes / sandals

Chew gum or candy
Give the interviewer a firm handshake

Be enthusiastic, confident, courteous and honest

Be aware of your non-verbal behavior

Listen to the questions carefully and give clear, concise answers

Thank the interviewer for his/her time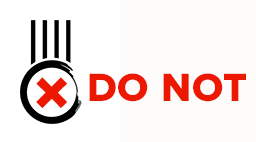 Address the interviewer by his/her first name unless invited to do so

Let the interviewer's casual approach fool you – maintain a professional image

Dominate the interview or appear arrogant

Speak or act in a nervous manner

Ask questions that the interviewer has already answered

Interrupt when the interviewer is talking