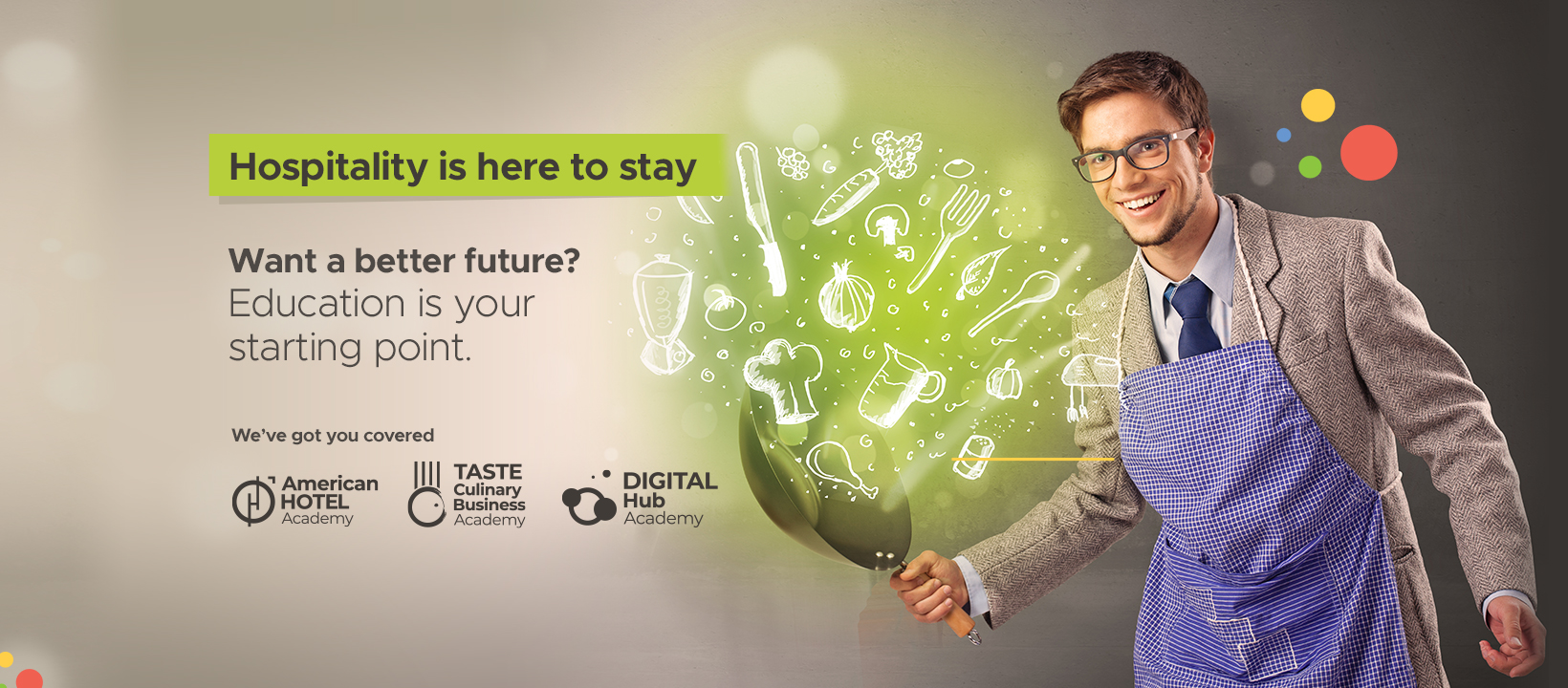 Culinary Industry is Here to Stay – Opinions from Around the World
Returning to normalcy.
That's what everyone is waiting for. The question is when and how, rather than if. Will it be a new a normal or the one we're all used to?
What is certain for us, is that hospitality is here to stay. Being one of the oldest industries, it has overcome its fair share of crises and has always innovated and come back stronger.
We have searched for other opinions that discuss this topic, but narrowed it down to experts sharing their views on the culinary industry's recovery.
Join us, in this 2 part series to find out more about opinions around the world regarding the future of restaurants and food businesses.
Dan Barber, chef at the Blue Hill at Stone Barns, reflects on the effects of the pandemic on his two double Michelin starred restaurants.
He had to close them. He pivoted and has since started offering delivery of fresh produce that his clients can cook and consume at home.
The pandemic has shown how vulnerable the farm-to-table supply network is. It has left not only the restaurant's employees in a bad spot, but also the farmers that supplied the raw materials. Some of them even supplied exclusively for the restaurant.
"The farmer—I'm thinking of one in particular who raises pheasants for us—looks at you and says, What do I do now?"
Asked about the length of the fallout felt throughout the food world, Dan said: "restaurants may come back but they're not coming back at 100%. We will not be returning to normal even when we're allowed to. The idea that people are going to be spending money in restaurants is preposterous. We're headed for an enormous recession."
Aside from supporting the local economy, Dan argues that restaurants have something more: cultural imprint. To help keep independent local restaurants open, he urges the respective communities to make noise and advocate for their favorite dining spot as well as order takeout.
There is still hope in the shape of opportunity: "I feel inspired by the crisis leading to an opportunity. How does this whole thing change our relationship with food? And is there a way to create a new paradigm?"
Acknowledging the flaw in his exclusive supply chain model, he proposes a regional food system that shares suppliers, supplies and services that can withstand shocks such as this one.
(You can read the full article here: https://time.com/5820618/coronavirus-future-of-food/)
Jonathan Nunn, a food writer based in London shared his views on the future of the food industry in an article written for The Guardian.
He also acknowledges the cultural importance of restaurants and how many social interactions take place there, such as: meetups, celebrations, the place where one can learn so much about different cultures, especially the restaurants'.
Restaurants offering delivery are just a plaster on the wound of the industry brought on by the pandemic.
Delving further, he notes how the situation has highlighted some flaws of the industry.
The high rent
Real estate developers using restaurants as "magnets"
PR companies representing only those that can afford them
Investors using them as short-term investments for a quick cash grab
Jonathan argues that consumers should also partially take the blame for wanting high quality for cheap prices which forced restaurants to adopt barely sustainable business models and low wages for the workers.
"Vaughn Tan, a professor at UCL whose upcoming book looks at how successful restaurants adapt, believes that this crisis will force the industry to "fundamentally rethink what it even means to be a restaurant"."
New business models have already been implemented by supplying the fresh produce from farmers or by processing certain food types like expertly made pastry, filled pasta and selling them to customers. This will also educate them about how much effort and costs go into food creation.
Now is the opportunity to select what we would like to survive from the industry. The real danger, as Jonathan puts it, is not the survival of the industry, but that it comes back the same way it was before, without any improvement.
(You can read  the full article here: https://www.theguardian.com/commentisfree/2020/apr/14/coronavirus-restaurants-pandemic-workers-communities-prices )
Politico sat down with the founding members of the Independent Restaurant Coalition (IRC), which lobbies for independent restaurants to receive the same help that franchises are getting from the state.
The founding members are:
Tom Colicchio, owner of Crafted Hospitality and "Top Chef" star
Naomi Pomeroy, chef and owner of Beast Restaurant in Portland, Oregon.
Kwame Onwuachi, chef at Washington D.C.'s Kith/Kin
Clare Reichenbach, CEO of the James Beard Foundation
Chef Kwame feels that the funds received are not a real solution, since the laid-off employees would receive the same amount (some even more) they already make by being jobless. The payback period is also short, he says, as he's not sure whether he'll reopen in that time-frame.
Chef Naomi explains that the IRC calls for a $120 billion fund that would help the entire industry, due to the unprecedented losses it faces.
Chef Kwame also argues that restaurants are places where people connect. Even politicians have a favorite independent restaurant, which is why this is an issue that directly effects everyone.
The consensus among the founders of IRC is that restaurants will pivot to act as suppliers of fresh produce and other grocery items. They also foresee a boom whenever it will be safe to reopen as people will be tired of cooking at home.
(You can read the full article here: https://www.politico.com/news/2020/05/11/futurerestaurants-244733 )
There is definitely a long path for food business entrepreneurs to get back to previous levels of profitability, however optimism and recovery, perhaps to an even better version of the industry, is possible through creativity and resilience.