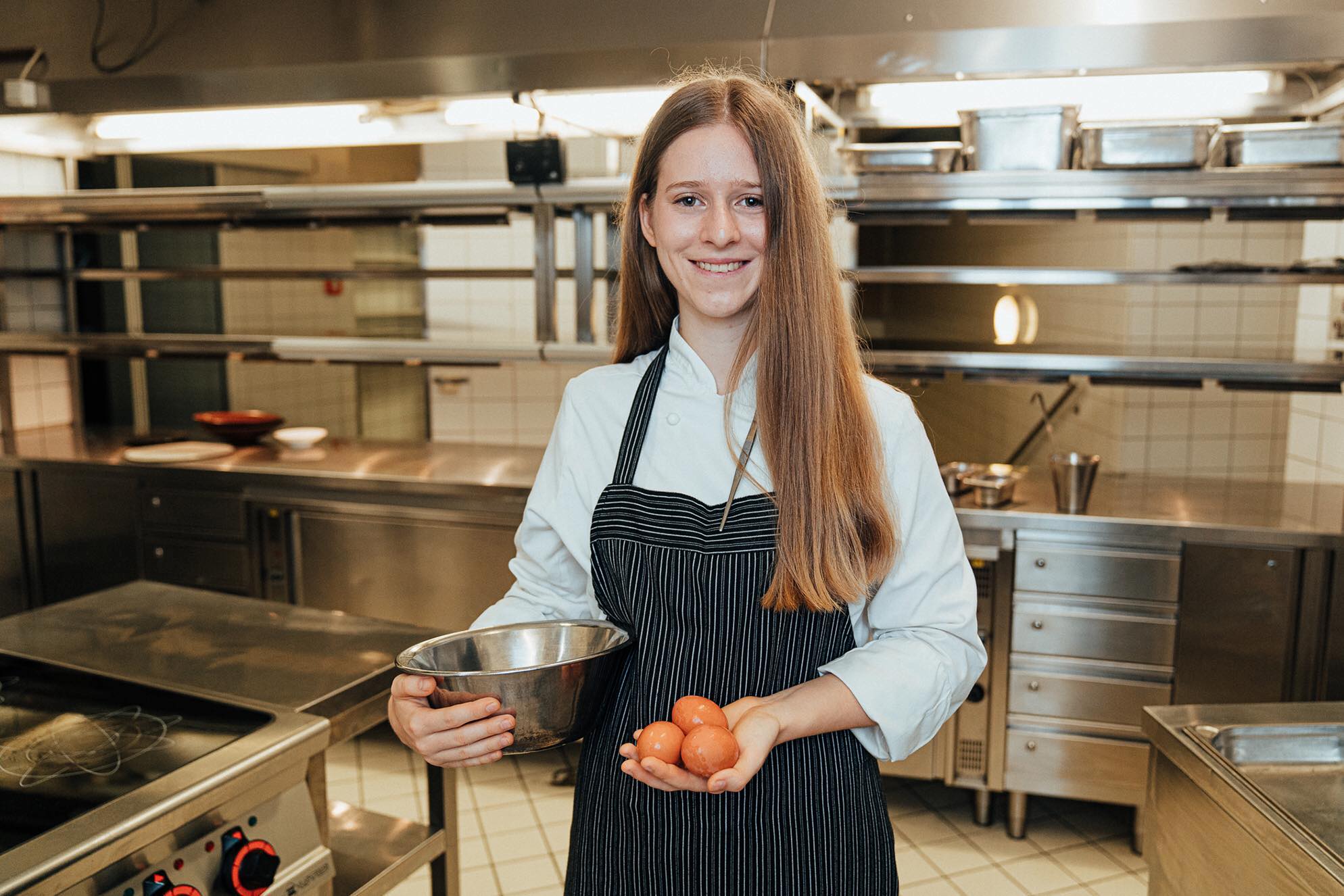 Women's Month Interview #8 – Ladies of TASTE – Szász Kincső
How was your experience in the industry so far?
The most valuable moments from my life. Last summer I had the opportunity to work for a longer period in a two Michelin star awarded restaurant in Budapest, Hungary. This period in my life taught me a lot. I learned what it really means to work in the fine-dining industry.
Aside from my professional squash carrier, which means training every day and travelling to competitions in free time/ weekends, I was staging and working 14 hours, 5 days a week. This taught me what it really means to be as strong mentally as physically. But I didn't give up, I started to be stronger and stronger and gain a lot of knowledge. I "fell in love" with fine-dining.
I owe a lot of thanks to the Head Chef of Onyx, to Ádám, because near him I had the opportunity to develop my skills and have another way of thinking about the hospitality industry. I was doing a lot of things in the kitchen, my favourite part of the day was service, when I had the opportunity to plate with the Chef and Sous Chef.
I'm sure now, what I want to do in the rest of my life – to be part of the fine-dining world.
What advice do you have for women who want to take their first steps towards this industry?
This industry is one of the most challenging, but those who can enjoy it can make a difference. My advice for women is to have a good physical and mental capability and to love what are you doing – do it from passion.
Ladies, be strong and never give up, no matter what happens!