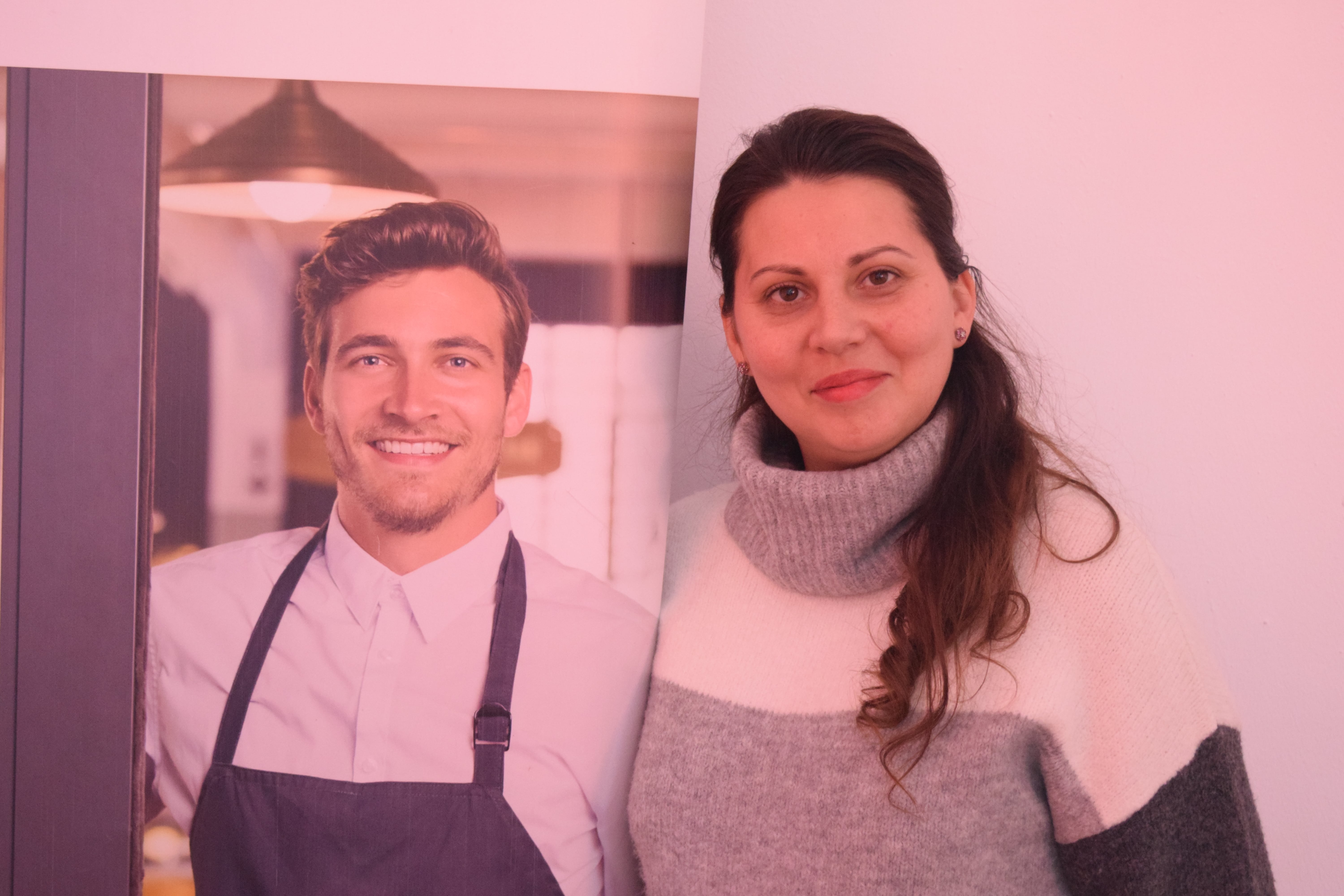 Women's Month Interview #1 – Women of TASTE– Ioana Turcas
How was your career experience in this industry?
My hospitality journey started 22 years ago. It was something I decided in a blink of an eye. I didn't even know if I'm going to like it or have a career in this industry.
Yet I had the best opportunity in my life to travel around the world and work on a cruise ship. I was on the first college for women that was organized by Carnival Cruise Line in order to create a bigger diversity in a restaurant. For 15-20 years carnival had only men in restaurant and suddenly, they had 8 ladies.  We got the worst stations, we get the lowest payments, we worked twice as much as men did, we had to face discrimination, but we decided that we were not going to quit. Because if this was what we decided to do, nobody Is going to tell us otherwise. We decided to contact the headquarters, complained and they needed to act – those who mistreated us got fired.
Then I said to myself that men who didn't allow us to do our job, forced us to want better and made us work better, to want more. It was a very challenging period and in the last 10 years I moved my way up, from an assistant waitress to an assistant maître d'. It was an incredible experience, I enjoyed it every second and if I was to go back in time, I would make the same decisions. I believe that restaurant industry or the hotel industry is a very "macho" environment, but I truly believe that women can do it at least as well as men.
Now I am the head of TASTE Culinary Business Academy which is probably the best educational program in the gastronomical or culinary world. I have been a lecturer for AHA for the past 8 years and I enjoyed it very much. Now being the head of TASTE, it makes me very happy, very proud and it also gives me the satisfaction that I can support women who choose the culinary industry. I even decided last year to create a Rosie Campaign (after WW2), so I truly believe that women can do it just fine in the culinary field as well as men.
Besides this, what makes us different than men is the attention to details, the empathy that we are most of us born with, the creativity and the loyalty towards the place where we work. I truly believe that all the female students from TASTE at some point they will be ladies that most of us will know of, not only from school but from the restaurants they will work in or their own businesses.We actually have female students that work and have worked in 2 to 3 Michelin Star restaurants.
What is your biggest career achievement?
My biggest achievement, in terms of career – I was an assistant waitress and I got to manage a restaurant in New York. It's hard to be a woman manager in a man's world, but with tact, diplomacy, with a strong set of values, principles and knowledge, you can create a perfect environment for both men and women.
What skills should women develop or work on before they enter the industry?
Women should think if this is what they would like to do. They should embrace the job or the career they choose, and they should never let anyone stand in their way. I always say that if u have a dream, you need to follow it, because at the end of the day you need to be happy with the decision you take. If someone pushes you around because you are a woman or if you don't fit somewhere, it is a stronger reason to work harder and prove that your place is there. So, perseverance. 
What's your advice for women who want to start a career in this industry?
Madeleine Albright said something that I always had that in my mind: "there's a special place in hell for women who don't help each other". I think that's my motto in my life and it guided me. Women should help other women fly and succeed. Everyone should support and believe in everyone. Nobody should give up. Why should you? Just because you are a woman? Never.
60% of employees in hospitality industry is made up of women, but so little of this percentage is in higher positions. It is hard and you, as a woman may need to work twice as much, but don't worry, all the hard work will pay off. If this makes you happy this is the best decision you have made.