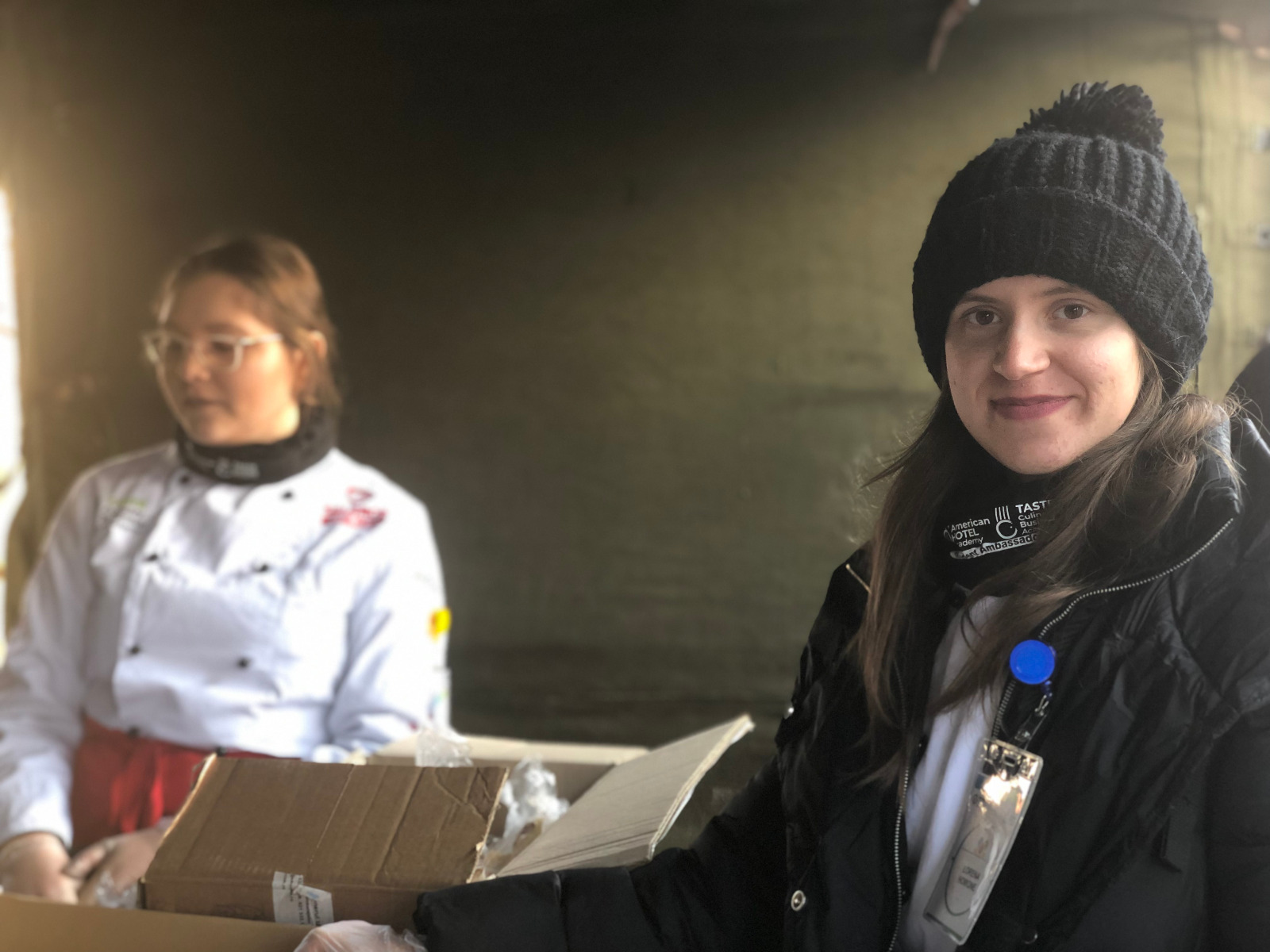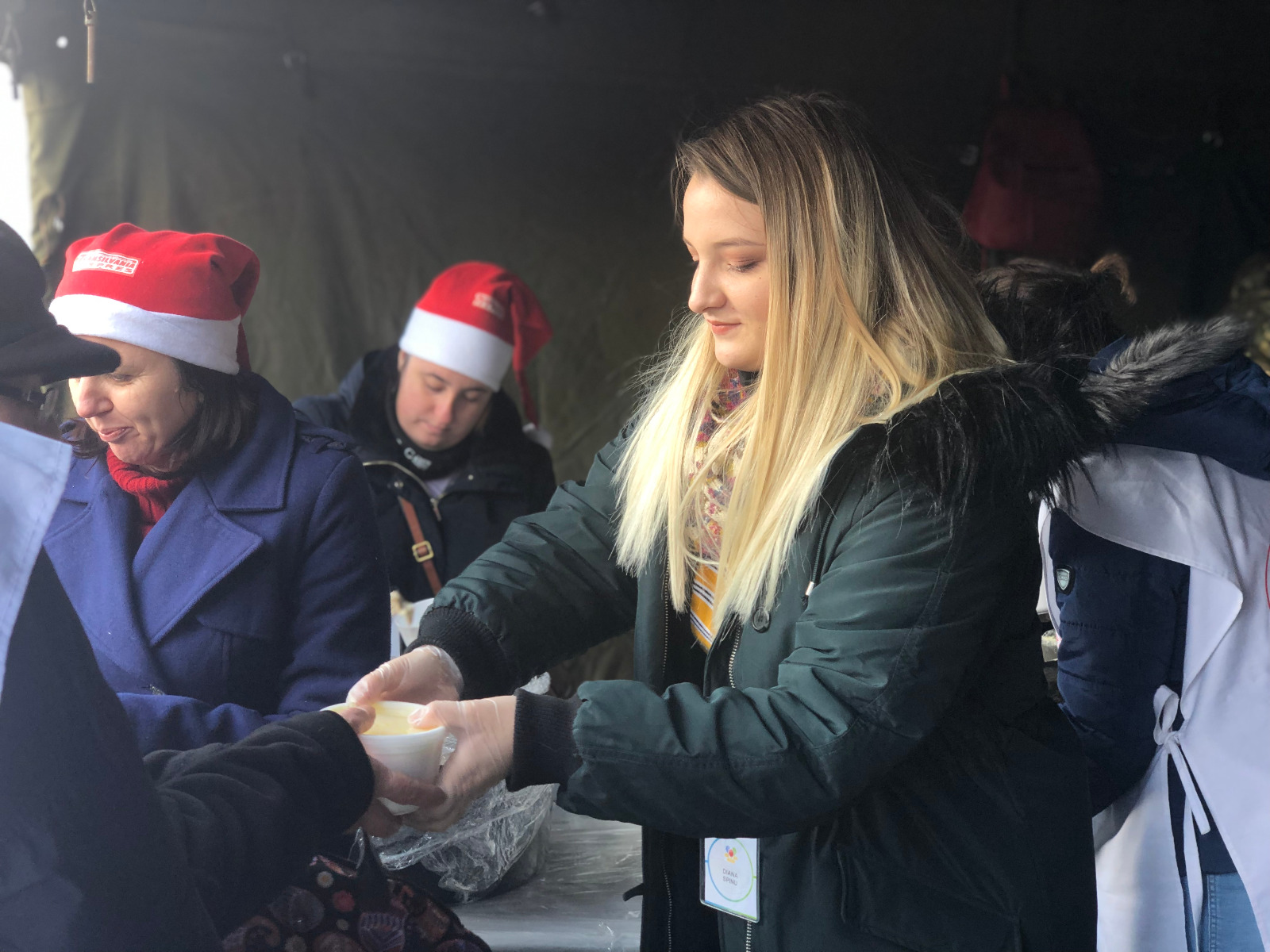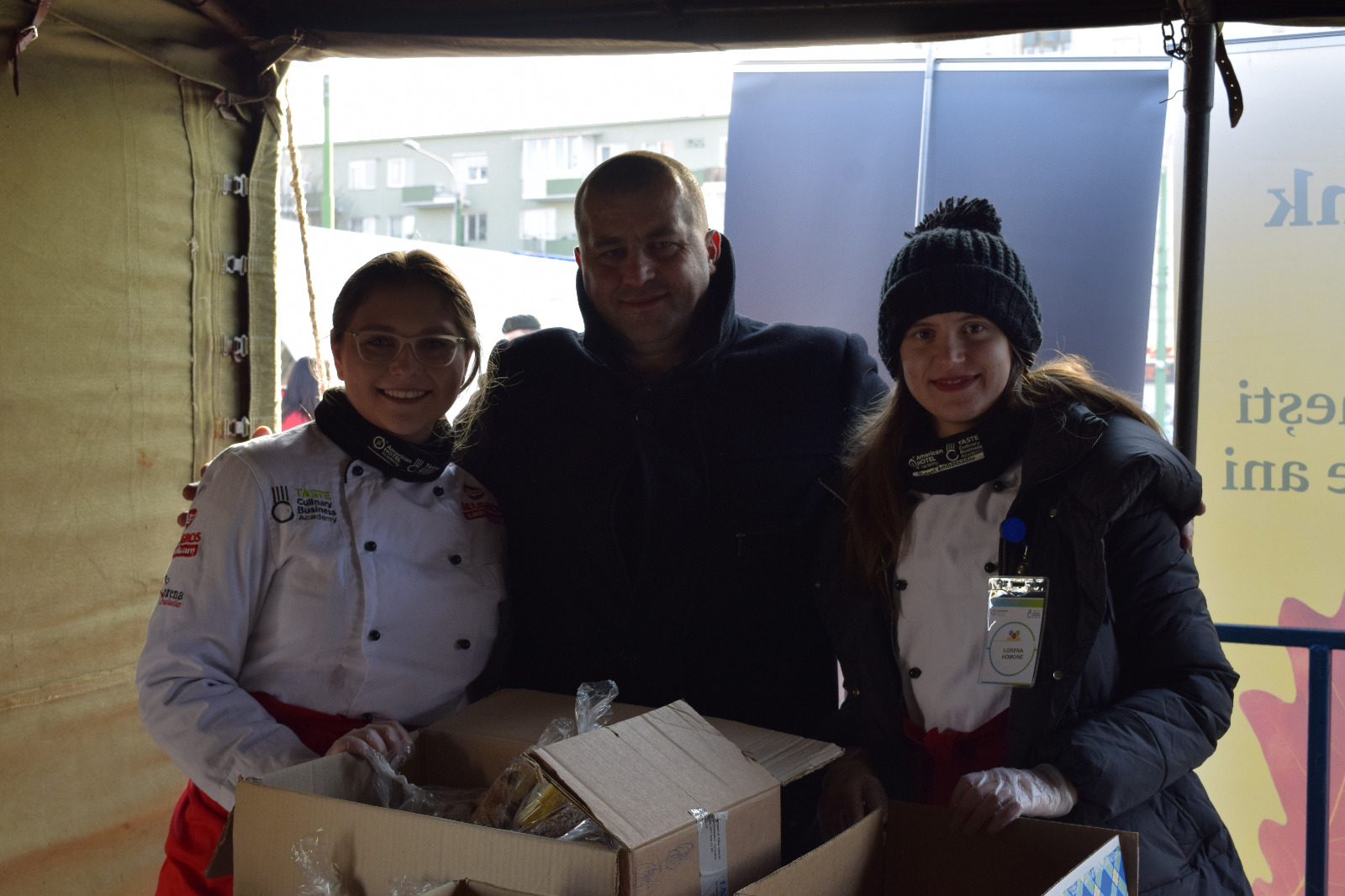 A Hot Meal for Everyone
A hot meal for everyone is an event that takes place every year around Christmas in Brasov, this year being the 19th edition. It is about giving something back to those in need during this time of year, when a simple hot meal can be so important for anybody who is not that fortunate.
The organisers for the 2018 edition are the Comunitary Association "Transilvania Expres" and American European Education Association, with the help of the Brasov City Hall, The Second Brigade of the "Sarmizegetusa" Mountain Hunters, the Military Police Force and Brasov Red Cross Society.
This year, the charitable event took place on the 12th and 13th of December, starting 11.30 AM, near the Wooden Church on the 15 Noiembrie street. During these days, everyone in need received some soup, a main course and a dessert, prepared by skilled chefs, accompanied by some other packages full of cold food, clothing items and other useful products for this time of year. Around 1200 meals and 900 packages have been given during the 12th and 13th of December.
Students from both American Hotel Academy and TASTE Culinary Business Academy have volunteered to help with the food, packaging and delivering, being thankful for this kind opportunity to give something back to the community.